As the name suggests, the application allows the user to record voice memos audio and save indirectly in the device. From recording a lecture to an interview, it can be used for different purposes. You can use the built-in microphone or the iPhone earbuds to record the audio.
Either way, the clarity will be good in quality and you will be able to understand everything in the audio easily. However, if you decide to record using the built-in microphone, make sure to keep the device as close to the subject as possible lest you will hear audio that will seem to be coming from a distance. 
Voice Memo saves the audio in a universally compatible format that runs on nearly all devices including those running on Windows and Android. You will be able to share the recorded audios with another gadget like Windows PC, Mac, or Android phone. 
How to Record Voice on iPhone with Voice Memos
Though there are several voice recorder iPhone apps available on App Store, Voice Memos app comes in-built in the iPhone. Though often overlooked, Voice Memo offers simplest way to record audio and save it on the device. To record voice memos and audio on an iPhone,
Record the audio

Give the recording an apt name and tap on "Save"
Now the recorded audio is directly saved in the media files of your iPhone. You can replay it, trim it, or edit it depending on what you recorded it for. 
Go to the "Voice Memo" app

Select the voice recording that you want to share 

Tap on the sharing icon located in the bottom-left of the screen. It looks like a rectangle with an arrow pointing upward

Choose the most relevant medium for sharing the audio recording (Airdrop, message, Email, or a third-party app)
The file will be saved to another device in the .M4A format, which is typical of iOS. However, the format is compatible with other popular platforms as well, including Windows and Android. This way you will have the option to play and edit the audio in Windows PC. You will not require a Mac for it. The audio will also not distort or blur out at places. 
Another great thing about the files being stored in .M4A format is that you can use these audios as ringtones in iPhones as well. They easily convert into .M4R format. Since, iPhone does not allow audios in any other format (not even .MP3) to be used as ringtones, these audio recordings can come in handy when you do not want to purchase another tune from iTunes. It is a great way to have personalized spoked messages as ringtones. All you have to do is,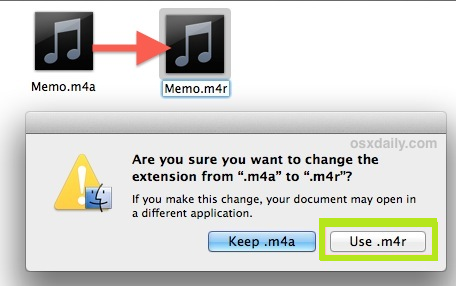 Send the file to your computer

Rename the extension to .m4r

Double-click the renamed audio recording to launch it to iTunes

Send the recording from "Tones" of iTunes to your iPhone 
You will be able to use the recording as a ringtone now. 
Read More:  How to Use Voicemail Transcription
Voice Memos App in iPad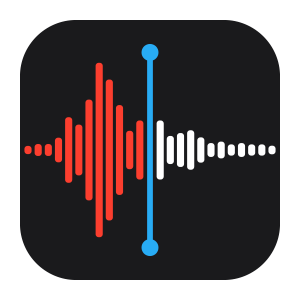 The Voice Memos app is yet not available in iPads. It can be downloaded in the device from the App Store or this link. The app is called Voice Memos for iPad. It comes with built-in trimming tools to make removing the extra, unclear, or unwanted segments easier. All the features are offered for free. There are no additional charges to use any function, whatsoever. 
The method to use the Voice Memos app in the iPad is the same as the iPhone. 
Open the "Voice Memo App for iPad" 

Once finished, tap on "Done"
Your recorded audio will be saved automatically on the iPad. 
In addition to the Voice Memos App for iPad, there are plenty of other options if you want to record audio in an iPad. If you do not know any voice recording apps for iPad, you can simply,
Go to the "App Store" by tapping on the icon located on the home screen

Tap the "Search Bar" and type "

voice memo

", "audio recorder", "

voice notes app

" or similar keywords

Review various free apps and see which one meets your needs. Tap on it to download, install, and use
Audio Recorder, iTalk Recorder, and QuickVoice are three popular voice recording applications for iPad. Their simple UI and efficient functionality make them one of the go-to choices for many iPad users. You can check their details to know if they are any good for you. 
Conclusion to How to Record Voice Memos & Audio on iPhone & iPad:
Both the iPhone and iPad allow their users to record audios using the Voice Memos application. While the app comes pre-installed on iPhones, the iPad users require to install it manually from the App Store. Voice Memos is a great way to create personalized ringtones, record interviews, make notes during a lecture, organize thoughts, and more.
In this article, you will learn about how to use voice memos app on both iPhone and iPad, how to save the recording, and share it with other devices. There is also a tutorial on how you can change the format of recorded audio to use it as a ringtone on your iPhone. 
Read More:
How Do I Open Mac's .pages File Format On Microsoft Windows?
My iPad will not turn on: How to fix a dead device
How to Type Bold, Italics, and Strikethrough in WhatsApp on iPhone