At present, mobile applications have turned into the best friends of the tech-savvy people in the world. They use these apps to execute several jobs and get information. There are many app development companies around the world that make mobile apps for all types of business organizations. Here are the details about the top 50 Mobile Application Development Companies.
Best Mobile Application Development Companies
1. WillowTree
The primary factors on which WilliowTree concentrates while designing an app are quality and productivity. It can develop mobile apps that can both run on AndroidOS and iOS. The main fields in which WilliowTree efficiently develops an application are entertainment and media. Some of its clients are Nat Geo, Regal Cinemas, 21st Century Fox, and IBM. It can also develop e-commerce apps, API integration, etc.
2. ArcTouch – App Development Companies
ArcTouch is an app development company that has been present in the market since 2008. It can both develop smart gadget extensions and applications that run on iOS and AndroidOS. You can expect outstanding customer support from ArcTouch. Some prominent clients for ArcTouch are Yahoo! Adidas, Guess, and Audi. You can rely on ArcTouch for developing UIs with the help of IoT and AR/VR.
3. Cleveroad – Mobile Application Development Company
Cleveroad started its journey in 2014 as an organization that designs software. Later, it shifted to app development. Apart from designing multi-platform applications, it makes B2B and B2C apps. There are a lot of customers of Cleveroad that include companies like HSBS, Fuji HI, PrankDial, Blockbuster, etc. With Celeveroad, you can also get UX and UI designing services. The technical fields in which Cleveroad works are health, fintech, telecom, agriculture, etc. 
4. Intellectsoft – App Development Company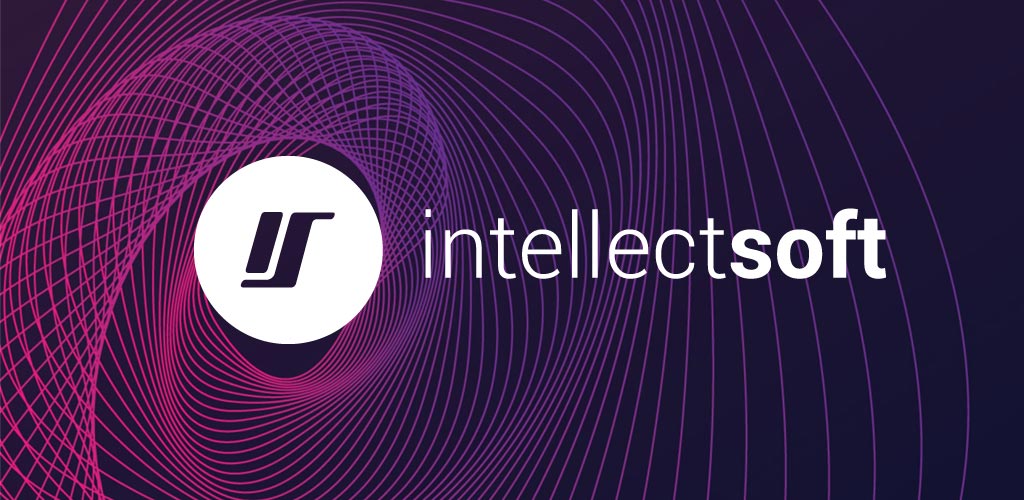 The service focus of Intellectsoft is 40% over the spectrum of mobile app designing. There are other fields in which this company also works. Like a lot of other companies, it works on UI and UX designing that closely matches with mobile app development. Some existing clients of Intellectsoft are Eurostar, Jaguar, Universal Picture. Intellectsoft came into existence in 2007. 
5. Messapps – Mobile App Development Companies

Messapps is one of the largest mobile app development companies in the world. 70% of its total investments are targeted to application development. The efficient team of Messapps can develop several types of mobile applications that work on iOS setups and AndroidOS setups. With Messapps you can expect to get excellent marketing services. The team is always keen to provide all-round support to the clients.
Messapps has companies like Ground Central, VTB insurance, NY University, and La Colombe as its clients.  Messapps also supports clients with app maintenance and app marketing.
6. Rightpoint- Mobile App Developers
If you are searching for a mobile app development organization that can make a creative app for you, Rightpoint can be your right choice. It is another organization whose primary objective is to design apps, however, it works on digital marketing and web designing projects as well. Some of the leading e-commerce websites are designed by the Rightpoint organization. As per the client base, you can find companies like EMC, Care.com, Rue La La, etc. 
7.  Y Media Labs
Y Media Labs is a quite known name in the field of mobile app development. 40% of its total service is towards application development. Y Media Labs always give their app a user-friendly outlook besides making it unique in design. One of the main clients of Y Media Labs is PayPal. The app is internationally acclaimed and supports huge money transactions globally. Some other clients of Y Media Labs are Molekule, Facebook, Amex, EMC, etc. 
8. AndPlus
AndPlus is a digital technology organization that works on three types of services like software development, web development, and mobile app development. However, the main service which the company gives is developing a mobile app. If you have a business and you desire to make a mobile app for it, AndPlus is the right company for you to approach. It also gives UI/UX design to the clients. 
 9. AlgoWorks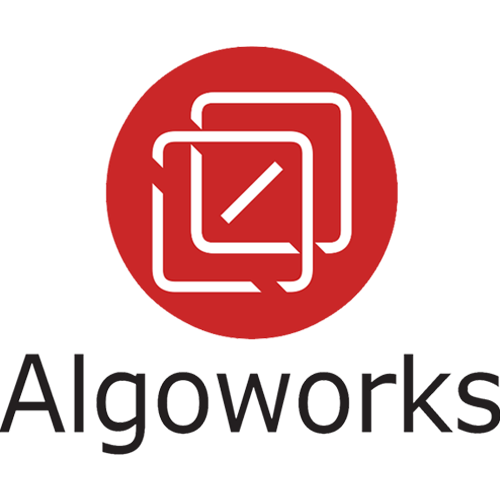 As an app designing company, AlgoWorks has an outstanding client base and it specializes in designing cross-platform applications and their customization. The company was founded in 2006 and it deals with projects that have a minimum cost of $5000. Leading global brands like Coca Cola, eBay, NDTV Imagine work with AlgoWorks. 
10. Appinvertiv
Starting its journey in 2014, Appinvertive has already designed over 1000 mobile applications for different companies around the world. 40% of the total service of the company is dedicated to the field of app development. The subfields it deals with are health, TV, e-commerce, and blockchain. In Appinvertive, there is a dedicated team for UX and UI designing. So, you can expect full support for your business app from the company. 
11. Dom & Tom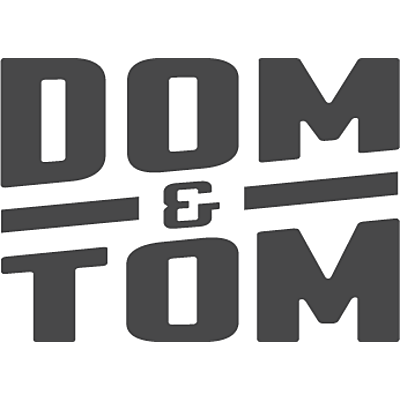 If you are too keen about the performance of your application, choosing Dom & Tom can be the right step. It is a company that provides timely reports on the apps they have designed. The number of apps already designed by Dom & Tom is 600. Some leading clients are Harcourt, McDonald's, and CNN. 
12. IT Solution 24×7
IT Solution 24×7 serves customers with three types of services that are the development of the mobile app, web development, and software development. The company has an efficient team that can not only design apps for you but provide excellent services after purchase. If you are located in Canada, you can test IT Solution 24×7. 
13. Digit Bazar
As a top-ranking app development company located in India, Digit Bazar has the most affordable packages of app development. Like very few other app-designing companies, clients can get the analysis report for their apps that are made by the organization. All the apps designed by this company are user-friendly. Some clients for this company are Evolution Wear, Q-See, and Veeda CRO.
14. Alphonic Network Solutions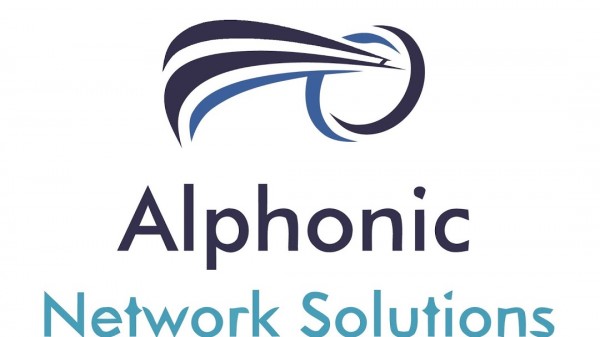 If your app falls in the sections like health, education, business,  tours and travels, you can purchase the services of Alphonic Network Solutions. The best you can get is a 180-day free trial. Companies like Songdekho, Rajasthan Patrika and OCD are clients of Alphonic Network Solutions.
15. DOIT Software
DOIT Software might seem to be any other mobile app developing company but when it comes to an efficient team, this organization is the best. They have such designers who can design both Android and iOS apps. You can also get cross-platform apps. As per the client base, it has organizations like Profitect and Magento. DOIT software majorly deals with mobile app development as 70% of the total service of the company occurs in this sector. This US-based company charges $25 to $50 hourly charges on the projects and the necessities of the client.  
16. Vipra Business
Since the foundation of Vipra Business, the company has already designed some 150 applications for multiple clients. Initially, it had only 50 members but now the team has expanded quite a bit. All the apps of VIpra Business have got above 10 million downloads from two major app stores. These organizations make enterprise apps and they have VIT Infotech, Yatrasath.com, and App Bhuumi as their clients. 
17. MLSDev- Top Mobile app Development Companies
MLSDev is one of the multinational companies that rule the global industry of technology. Designing mobile apps is one of the prominent streams of business they deal with. This company deals with projects that have a minimum worth of $10,000. The leading clients of this organization are LevelUP, ESPN, ArtStation, etc. 
18. Evon Technologies – App Development Company 2021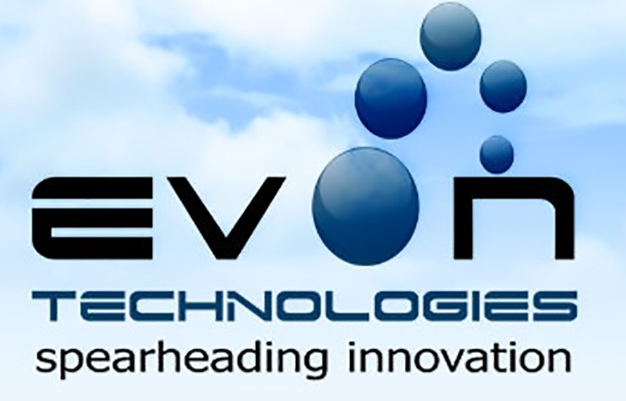 Customized application designing can reach another level with Evon Technologies. It is one of the oldest companies that have ever existed and working on this spectrum. You can get different kinds of customized apps for your business. The expert team can make both exclusive and cross-platform apps for the clients. The top clients of this entity include Gamentio and Findnerd.
19.  iMOBDEV Technologies – App Development Companies 2021
There are companies like iMOBDEV Technologies in the market which create benchmark mobile apps that have a high performing ability. More than clients, they concentrate on end-users. While making the AndroidOS or iOS apps, they enquire the client about the target audience. iMOBDEV Technologies is located in India and you can get the apps at minimum package prices. The company has been present in the market since 2009 and you can surely provide an opportunity to the company to design your app and enhance your business. 
20. Cubix
Customers seek digital solutions for their businesses and opt for the services of Cubix. 70% of the company's regular services is dedicated to application development for mobile. This US-based organization takes projects that are larger than $25,000. The regular charges also fluctuate according to the type of app they are making. Cubix clients include Walmart, Tissot, Sapient, and many more. As per the hourly rate of Cubix, you might be charged some $25 to $49 according to the type of the app.
21. Exyte
If you finalize a deal with Exyte, expect to get a pixel-perfect application. You can even get a customized UI for your application. In case your business is new and you want a unique app, Exyte can serve you just the right way. Mostly, this company designs banking and finance apps and has an excellent grip on security. The organizations that rely on Exyte are PwC and Bayer and they have been loyal clients. 
22. Gomeeki
Gomeeki is a top-order app development company in Australia, it can design all types of apps like its competitors. Most of its clients belong to Australia. You can get the best service from this company if you are about to start a business in the country. It has a fluctuating rate and you must check it before finalizing the deal. With this company, you can get the best nearshore and offshore services. 
23. Dot Com Infoway
If you have an innovative idea regarding your startup or a well-flourished business, try reaching up to the India based organization, Dot Com Infoway. You can not only expect the team to design your app but provide you with a clear document mentioning the ways how you can track the app's reach and upkeep its performance. Global brands like Sony Music, IPL, and Motorola are the clients of this organization. 
24. RoboSoft Technologies – Top Mobile app Development Companies 2021
When it comes to Robosoft Technologies, you can make a clear note that your business app will be made in the best performing manner. Initially, Robosoft Technologies started in 1996 as a software developing company, and at present, 70% of its worth is dedicated to mobile app development. You can rely on this company as the brands like ESPN, Viacom and Discovery are present in its client's base. The company also carries out excellent app maintenance. 
25. Simpalm- Mobile App Development
If you do not have any idea about app development and expect the company to guide you through the whole process, you can hire Simpalm for the service. The best they can do is know about your necessities and make a suitable application according to your necessities. There are several experienced designers and professionals in the company who are well aware of the tactics to improve the reach. Forte Payment System, Pepsi Inc, Viva Creative are all among the esteemed client base of Simpalm. 
26. Fusion Informatics – Mobile App Developer

Fusion Informatics is an organization that is evenly famous for its services of app development for mobiles, blockchain technology, and software development. You can get the best service in the case of fields like AI-augmented apps, business apps, IoT, and Machine learning apps. Although, Fusion Informatics might not accept your project if it is lower than $10,000. This company is located in Canada and you can get all services at an hourly rate of $25 to 50 depending on the type of project. 
27. OpenSource Technologies – Top App Development Companies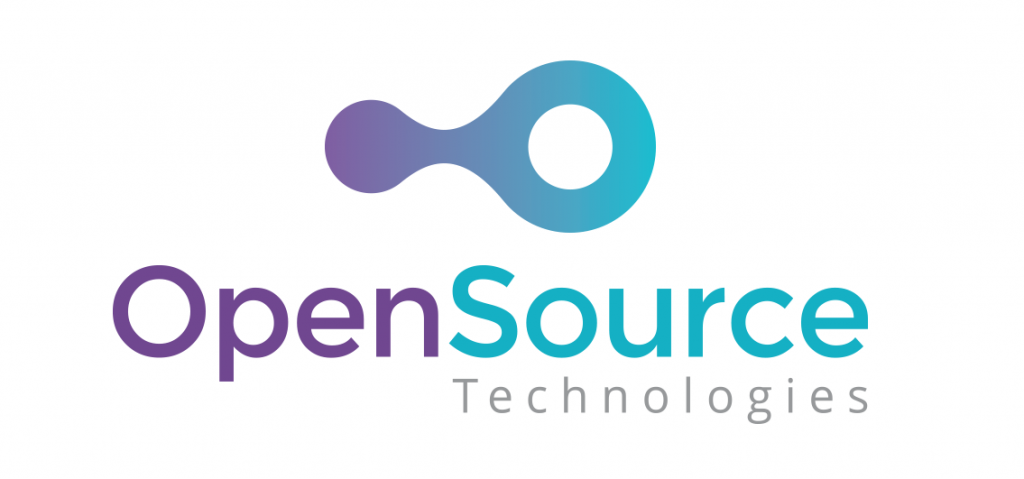 Like many other companies, OpenSource Technologies can design apps that run well on both android and iOS gadgets. The most unique thing about OpenSource Technologies is the customer reach and backup. Your budget can also come down as the company can provide you with some service-related allowances on your purchase. Another thing you can enjoy is a combo service. As per the clients of OST, you can consider the names of  ICTSD, IISD, Technology System Corporation, and CSA ocean sciences. 
28. SAG IPL -Top Mobile app Development Companies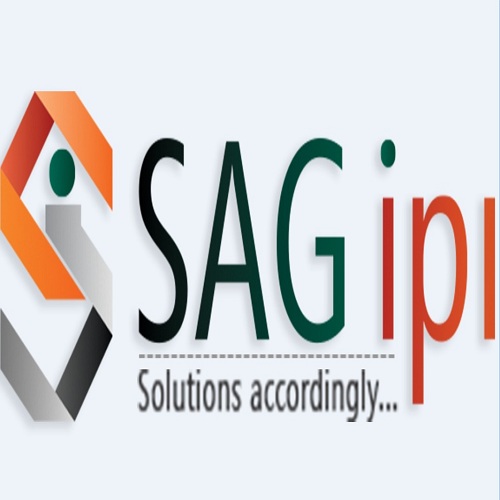 As a leading IT company based in India, the SAG IPL could be your best choice to give an opportunity for app designing. The company started in 2010 and it has a remarkable history of making finance applications. As per the other services, you can get the SEO service for your business website too. ASG IPL clients like Corruption Core and FHR d.o.o. are the leading names of the world and in India.  The only thing you need to keep in mind is that the company does not take a project that is less than $1000.
29. Blue Whale Apps – Mobile Application Development Companies
If you already have a clear idea about the content of your business-related mobile application, you can make a deal with the team of Blue Whale Apps. The designers sitting there are keen on the interface and the contents of the application. A single app made by the Blue Whale Apps team can be content and its user-friendly interface can attract a number of end-users. Esteemed business entities like Orora VIsual, Asset Panda and Dallas Observer are the clients of this company. 
30. Nimble AppGenie- Mobile App Development Agency
The market presence of Nimble AppGenie dates back to 2017. It is one of the technology companies that have 40% of their total service in app development for mobiles. Like most other app developing entities, the experts of Nimble AppGenie are experts at making Android apps, iOS apps, and hybrid apps that run on both systems. As per the fields are concerned it can design apps for healthcare entities and blockchain organizations.  Some of the leading apps made by this company are Kleender, Pearl Cab, and Tawlety. 
Nimble AppGenie's app maintenance services have good repute among their clients. Generally, the minimum project rate of the company is set to $75,000. Thus, only large companies like Indeed, Airpool, and Kwam-it can become the clients of the organization. 
31. Softuvo Solutions – Top App Developer

Softuvo Solutions is yet another world-class app designing company based in India. Under the services, 50% of the work in the company is done on mobile apps and its development. The best thing about this company is committed and due to its repute, prominent loyal clients are present.
The Softuvo team works as per the industry of the client and it makes their approach to app development much easier. Most SEO giants located globally have relied on Softuvo to build their driver application for the users. Even if you have a small business organization, you can hire the services of Softuvo as it accepts projects that have worth over just $1000. 
32.  Scand- Mobile Application Development Agency
When it comes to European countries, there are very few app development companies out of which Scand is quite reputed. It is based in Belarus. However, it has a market presence of 20 years and some esteemed clients like CISCO, IBM and NASA. The apps specifications on which Scand efficiently works are user-related, science, finance and banking. One of the most reputed banks in the US, Bank of America is one of the clients of Scand.  The project size based on money that Scand accepts starts from $1000. You can find the contact number and the email of the entity is present on their official website. 
33. Hedgehog lab – Custom Mobile App Development Company
Have you recently started a business and are thinking of an application that can improve your exposure among the audience. Try an app designed by the hedgehog lab. As a customer, you can get a chance to meet the entire team of the company and present your business ideas in front of them.  However, beware of the hourly rate which starts from $100. 
34. Fluper – Top 10 Mobile App Development Companies
When it comes to market hold and network, Fluper, a leading company of app development tops the list. It can provide the premium services to the customers at the most reasonable price. The hourly rate for any app is set at $25 by Fluper. However, the minimum rate of the project is set at $15000. As per the services, 50% of the workforce in the company occurs on app development. You can get every kind of mobile app ready from Fluper. It can get you to the best of your business. 
35. ENO8 – Best Mobile App Development Companies
The US-based ENO8 app developing entity is a recently founded organization that follows a unique tagline. According to it, the company always considers user experience as the most vital thing for any mobile application.  The company always considers the level of innovation to be the most vital thing in case of designing the app.  The company has set an hourly rate starting from $100. 
36. DXMInds Technologies – Custom Mobile Application Cevelopment

Are you planning for a startup and want to deal with scientific gadgets and electronics? Well, the best mobile app development entity for you to choose can be DXMinds Technologies. The company is set on experimentation with the apps in terms of AI, machine learning and Virtual reality.  They claim to design the next level Android and iOS apps that the end-users can gratify the best.
37. MAAN Softwares – Mobile App Development Company
In case of a budget cramp, the best company you can hire for designing your mobile app is MAAN Software. There might not be anything remarkable as such for the app designing service by the company but it is excellent in terms of client satisfaction. You can expect getting the best mobile app in terms of developed features and upkeep. Organizations belonging to different domains such as GIST, Green America, Kauffman Foundation etc are clients of MAAN Softwares. 
38. Railwaymen – Custom App Development Company
Railwaymen is an entity dedicated to mobile app development and based in Poland. This company was founded by three people and they are dedicated to design apps. The best part of the designers is that they know the needs of the clients and make the applications according to their terms. Apart from creating iOS and Android apps, they provide suitable support in terms of maintenance. 
39. Sunflower Lab – Application Development Company

Simplicity is the main attribute all the mobile apps made by Sunflower lab comprise of. It can be the best for the people who have just opened their startups. Another positive thing about the company is the presence of numerous experienced developers. The main clients of Sunflower Lab are AM best, Brivity Vishay, etc. 
40. BrillMindz – Best Mobile App Development Company
The year 2011 marked the foundation of a technological company named BrillMindz. In these nine years, it has already designed some 1000 apps. It has an excellent hold in informative and educational apps. You can hire this company for app designing anytime. 
41. Zco – Android Mobile App development Company
As a top-ranking app designing company, Zco is one of the best enterprise and game app designers in the US market. Due to its top-class quality products, Zco is always the first choice for several companies in case of app designing. A huge and experienced team work for Zco and there are different clients like BBC America, Microsoft, etc. 
42. Krify- Top Mobile App Development Company
There are several business streams on which the team of Krify works. Developing mobile apps is one of them. You can get usable and high-performing apps that can work on various OSs. The only thing you have to mention is the type of app you want. One of the most crucial clients of Krify is Google. 40% of the company's workforce is in the app development sector. You can get affordable quotes from Krify as it is based in India. 
43. Droids and Roids – Android Application Development Company
The primary fact that Droids and Roids believe in is that all apps have a unique approach on which it must be developed.  Moreover, they are always in full support of the clients. Droids and Roids feature a great app maintenance structure. They are always open for making reasonable changes on the app with time. 
44. Ripen Apps – App Development Company 2021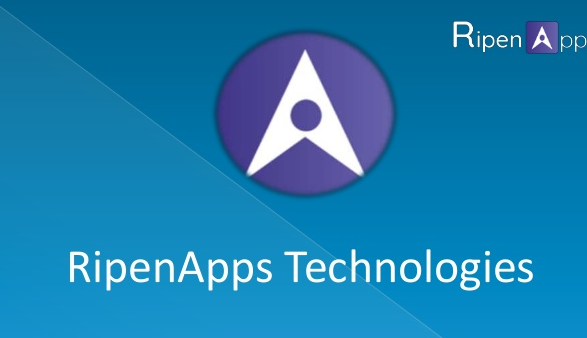 Ripen Apps is a giant entity when it comes to developing Android, iOS, and hybrid apps. Once you hire the company's app designing services, all your necessities would become their priority. However, for a client, it is vital to mention the expert team about all the necessities from the app.  
Ripen Apps can deliver your app sooner as 60% of its service focus is on app designing and developing. 
45. Skelia – Top App Development Companies 2021
If you are searching for a reliable mobile app designing company in Eastern Europe, consider choosing Skelia. You can rely on the team as they will initially listen to your necessities and work on designing the most suitable app. The company is based in Ukraine and it accepts all projects that are worth $1000 or more.
46. Softeq – Custom Mobile Application Development 2021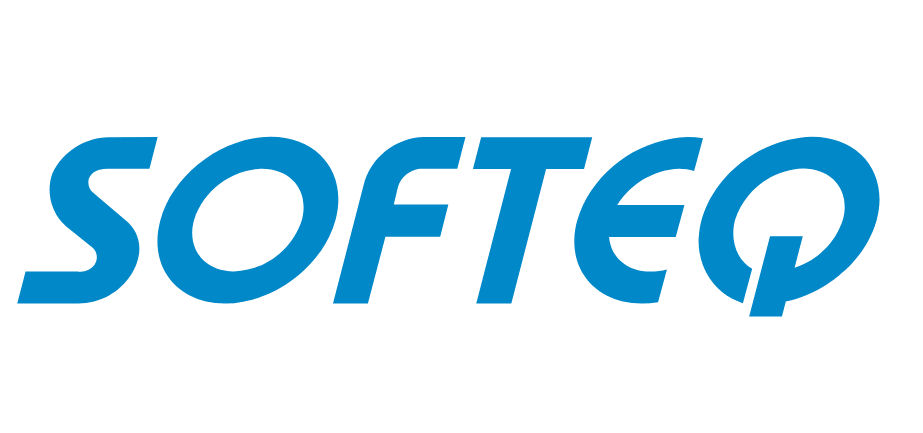 Softeq is a well-known entity that serves with app designing, app support, and UI designing.  Timely delivery and bug-free apps are the main attributes on which you can rely on Softeq. There are several esteemed clients of Softeq that include Intel, Epson, Microsoft, etc.
47. Atomic Object – Mobile App Development Company 2021
The company Atomic Object deals mainly with the technological spheres of IoT and cloud computing. However, a decent team is also present that develops different types of mobile apps. You can choose the company if a high-performing B2B app is your necessity. Many companies provide Atomic Object the project of making an operational app for the employees. Some client entities are Steelcase, Dexter Laundry, and Drug-Free Sport. 
48. VironIT – Mobile App Development Company 2021

After its inception in 2004, VironIT has already designed over 500 customized apps for clients that belong to different industries. This way it has gained experience in making unique apps according to the need of the clients. As a business owner belonging to Belarus or nearby places, you can rely on VironIT. 
49. ScienceSoft – Custom App Development Company 2021
ScienceSoft is a Software development company but it has recently started on with the development of mobile apps. You can expect excellent service from the company as the team is dedicated to providing the best performing application to the client. The pre-existing clients of the company are IBM, Nestle, Walmart, and Heinz. The size of the company according to the experts is 500 to 1000. Moreover, the hourly charges for the service are set at a range of $50 to $99. The only thing that the company has kept undisclosed is the minimum size of the project in respect to the charges.
50. Carmatec INC – Android Application Development Company 2021
Carmatec INC has been working as a techno organization since the year 2003. However, the activity related to app development is quite recent. Although the company has the experience of working in different streams of the industry. It has mostly tied-up with banks and finance organizations. As per the client base of the organization, you can find the names of Doha Bank, Qatar Insurance company, and JaguarPC. Like very few app designing companies, it can design native apps for the special necessities of the clients. It has a fluctuating hourly cost that depends on the project. 
51. Sided Cube
Sided Cube is a renowned mobile app and digital development company that is hugely inclined towards providing excellent tech solutions to clients across the world. The organisation has a proven track record of delivering life-saving, life-changing software solutions. In addition to that, the company has also collaborated with new startups and international brands like American Red Cross Society, Lush, Global Forest Watch, ASPCA, NordStrom, and Accenture.
52. Zealous System
Zealous System is one of the most popular mobile app development companies. The organisation is a leader in providing feature-rich software and web app solutions. The company has excellent control over mobile app development for various platforms like Android, iOS, Kotlin, Flutter, Java, Swift, Xamarin, Ionic and React Native. The prime objective of the company is to grow together. That's why they follow agile methodology to turn ideas into reality by delivering scalable mobile applications.
53. Rocketech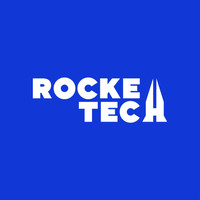 Rocketech is a reputed software development company that provides analytic-driven web and mobile app solutions to clients across the globe. The organisation has multi-talented software developers who have successfully delivered 100+ IT products for 70+ startups and businesses. The app developed by the company is recognised as 'The app of the day' on App store and alos caught attention from Grammy awards. The company has collaborated with multi-scale brands in order to provide robust software and mobile app solutions.
54. Octal IT Solution
Octal IT Solution is a globally established IT service provider and has worked with clients from the UK, USA, Singapore, and India. The company has successfully managed to provide robust and scalable web and mobile solutions. The company has never compromised with the quality of the software. They follow strict standards while developing even a minor project, and that is why the organisation has delivered flawless outcomes since last decade. For over forty years, Octal IT Solution has caught attention of various technology leaders and got appreciation from various tech companies.
55. Idealogic
Idealogic is a full-cycle software development company, located in Kyiv, Ukraine. The organisation specializes in Product design, Custom software development, Quality Assurance, Post-deployment support in Fintech, Logistics, Retail, and Business intelligence domains. The prime objective of the company is to help startups and enterprises that eagerly want to develop their ideas in a most effective and budget-friendly manner. As the company takes each project as its own, Idealogic should be a great choice for startups looking to develop mobile applications.
56. Blue Label Labs
Blue Label Labs is one of the premium mobile app development companies of the USA that specialises in building mobile, tablet, watch, TV, and AR/VR app designs. The organisation also has a strong grip over marketing too. The company has developed 100+ excellent apps by collaborating with enterprises, entrepreneurs and digital agencies. The company has got recognition from famous brands like American Express, Bloomberg, team london and many others for their exceptional iPad app development.
57. Lean App GMBH
Lean App GMBH is a globally renowned mobile and web app development company currently headquartered in Berlin, Pune, and Noida. The prime objective of the agency is to create exceptional user experience for the end-users. Till now, the firm has successfully designed and developed over 100+ mobile applications for multi-scale enterprises and startups. Since the last two year, the company has achieved unprecedented growth with the help of 40+ seasoned software developers. The organisation has expertise in Retail and eCommerce, Hospitality, Music Publishing, Corporate Innovation, and many more.
58. Zibtech
Zibtek is a leading software development organization driven by industry innovation veterans with the real world experience of beginning, building, and existing organizations. That implies the company's benefit is being your essential accomplice; offering guidance and thoughts to improve your undertaking, quicker, and more effectively. Since 2009, our ngile methodology empowers us to adequately deal with programming ventures of any scale and intricacy, rapidly and significantly more efficiently than numerous comparable programming, web, or application advancement.
59. Promatics Technologies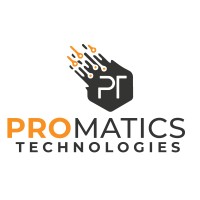 Promatics Technologies is a renowned web and mobile applications advancement organization. As a proficient group of 150+ engineers. The company has assembled a solid establishment of web and mobile application development measures with much developed and enhanced commitment and conveyance models. Regardless of whether its business analysis, UI/UX development or QA, the organization offers committed groups with client driven methodology for all stages that reliably follow through on all fronts. The prime objective of the company is to convey the best web and mobile applications that drive client's business significantly.
60. Appello Software
Appello is a full-cycle software development company that provides mobile and web app solutions for enterprises and startups based in Australia. The company has seasoned mobile app developers who have extensive experience and in-depth knowledge in creating award-winning mobile and web applications. The team of Appello software is always keen to take any complex project and bring success to your doorstep. Appello has a flexible engagement model and non-contractual agreements, hence, it could be your one-stop solution for software development in Australia.
61. Fortunesoft IT Innovations
Fortunesoft is a premium software product engineering and consulting firm that provides full-stack software development services for startups and medium-scale enterprises. The organisation specializes in building and scaling software products across various platforms and leveraging latest technologies in mobile, web, cloud, blockchain, AI, and Analytics. With over 10+ years of experience in software product engineering, the organisation has managed to deliver excellent IT solutions to 150+ clients across the globe. With the help of profound mobile and web app developers, the company has delivered 500+ successful projects.
62. App Maisters Inc
Application Maisters Inc. is renowned as one of the Top Digital Solutions Providers in the United States. Carrying Digital Transformation and Solutions to Startups, Enterprises and Government Agencies, App Maisters offers a wide exhibit of business answers for guarantee customers accomplish sustainable competitive advantage utilizing their skill in Mobile Applications, Artificial Intelligence, Blockchain, IOT, Business Intelligence, Big Data and other Enterprise Applications and Integration. Utilizing the profound and astute characteristics of developers and exceptionally refined development measures, App Maisters gives a super fast and practical conveyance cycle, a key achievement factor in such a quickly developing commercial place.
63. Datarockets
datarockets is an software product development organization of 20 in-house designers working distantly from Canada and Eastern Europe. Established in 2014, datarockets have created 30+ superior grade and adaptable custom applications and programming for new companies and medium-sized organizations. datarockets constructs long haul associations with customers dependent on trust and genuineness, which advances product development into a quick, simple, and fun interaction. The essential tech stack of datarocket are Ruby for Rails, React, Node.js, React Native, Java, Kotlin, Swift.
64. Digital Scientists
Digital Scientists is a well-known software and mobile app development company that redefines the way people think about software development and product design. Located in the Atlanta metro area, the company has helped all sizes of businesses from small startups to multi-scale enterprises in developing feature-rich mobile and web applications. As a certified Google partner, the company aims to provide end-to-end digital product development and help clients across the globe in building their ideas into scalable and robust mobile applications.
65. Sidebench
Sidebench is an award-winning software design and development consultancy based in Los Angeles. The prime focus of the company is to help enterprise companies and start-ups in bringing the strategic value of management consultants, experienced founders, system architectures, and the technical chops of expert data. The organisation offers the best product design team in the world. When it comes to designing excellent user interfaces, there are only a few companies that can match the quality of Sidebench.
66. Steelkiwi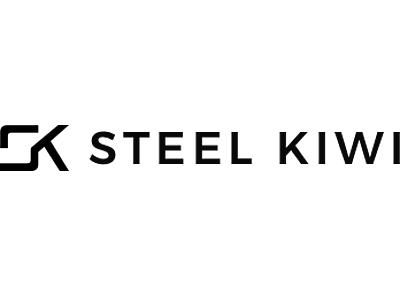 Founded in 2011, SteelKiwi is one of the most recognised mobile app development companies, located in the United States and Ukraine. Initially, the company had focused on only web development solutions, but from 2012, they have started developing mobile apps and since then, they never looked back.
The organisation ranks as one of the top mobile application development companies internationally, that tells their reach is all over the world, serving globally renowned clients. Steelkiwi provides end-to-end Android app development services starting from strategy, product design, and integrating amazing features in mobile applications.
67. ToXSL Technologies Pvt Ltd

ToXSL Technologies is the top Web and Mobile App Development Company in India that offer customers the full-spectrum of software services for Web Development, Web Design, Mobile App Development, and Software Testing. Established to deliver leading and intelligent technology solutions to businesses, we offer the most creative and innovative services. The company was established in the year 2012 offering simple and sustainable digital solutions with the confluence of technology, analytics, and marketing.
68. Merixstudio
Merixstudio is a full-stack software development company  of 200+ specialists who assemble complex computerized products for customers hoping to outsource programming development to experts.
Merixstudio's key aptitude is the conveyance of top caliber and performant web applications and cross-platform mobile applications. In view of the requirements of the customers, the company is capable to uphold them in start to finish product improvement or consistently expand their in-house group of architects. Our tech stack is centered around JavaScript (Angular, React, Node.js), Python (Django, Flask), PHP (Symfony, Laravel), and cross-stage systems (React Native, Flutter). 
69. SovTech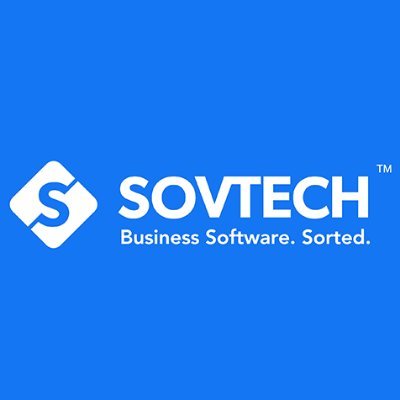 SovTech is a premium software and mobile development company that provides a variety of software solutions for Fintech, enterprises, and startups. As the company believes that software is the greatest catalyst for every business in the future, they follow agile methodology to bring innovative products which perfectly fit to the current market place.
The organisation has expertise in the Fintech space with market-leading AI, Blockchain, Mobile, and cloud-based design and development solutions. The company helps startups to build scalable and robust mobile applications and provide excellent support service post deployment.
70. MobileCoderz Technologies
MobileCoderz Technologies is a renowned software service provider for mobile app development, website development, eCommerce development, UI/UX development, etc. Besides, the company specializes in delivering customized web and mobile solutions to clients across the globe. With the help of 80+ profound software developers, the organisation has managed to create 500+ result-oriented projects. MobileCoderz uses the latest technologies like JavaScript, Ruby on Rails, PHP to develop business-centric software solutions. The company has a 97% client retention rate which proves the quality of the service they provide in multiple domains.
71. Mutual Mobile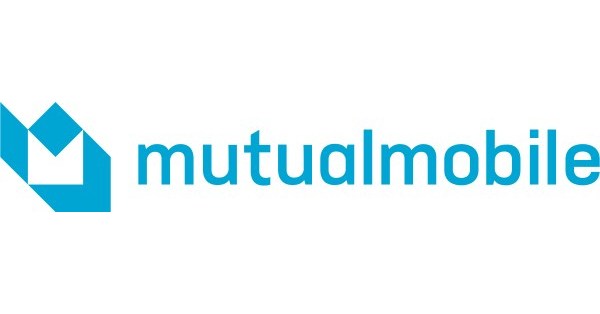 Mutual Mobile is one of the most popular software and mobile app development companies. The last decade has been an amazing journey for them as they have managed to develop digital business solutions,  mobile apps and products that redefine how users live and work. The passion for emerging tech has led the foundation for the company and now, they have mastered the art of building cloud- native solutions and customer-centric mobile applications that will help you grow your business. If you want to develop robust and feature-rich mobile applications for your startups, Mutual Mobile could be your one-stop solution.
72. Fueled
Fueled is a premium software development company that offers excellent mobile and web app solutions for clients across the globe. The organisation comprises seasoned software programmers, web designers, strategists who are constantly looking to produce cutting-edge business solutions through mobile application.
The main focus of the company is not limited to building just apps, but to add the element of excellence in each app that people appreciate every time they use apps developed by Fueled. With the arrival of the latest technologies and tools, the team of Fueled is ready to build your next big project and help you get success in your business.
73. Fuzz
Fluzz is a renowned mobile application design  and development organization situated in Brooklyn. The company has effectively dispatched more than 300 incredibly crafted mobile applications in the application store by working in deft turn of events; utilizing multidisciplinary groups that cooperate in spry runs. In 2016, Fuzz was chosen by Forrester Research as among the "most significant sellers' designing and developing B2C mobile applications. Fluzz applications are utilized day by day by a large number of individuals all throughout the planet, across iPhone, Android and Web.
74. Droids On Roids
Droid On Roids is a premium mobile and web development company located in Poland. Established in 2011, the company comprises 55+ seasoned developers who have extensive experience and in-depth industry knowledge in delivering high-performing and scalable mobile applications. The prime objective of the company is to help small startups and enterprises to achieve growth in their respective fields. GIPHY, Electric Objects and some other famous brands are associated with Droids on Roids which make it a trusted mobile development company as well. The organisation also provides an open source library which is used by WhatsApp, Facebook, and Bitrise.
75. Heads and Hands
Heads and Hands is a worldwide recognised web and mobile application development organization that spend significant time in projects for the new age stores, advanced and delivery administrations, individual records, loyalty programs, booking frameworks, electronic trades and commercial centers. The organization dispatched products for Kaspersky, Land Rover, Lamoda, Leroy Merlin, ZakaZaka, Petrovich. Additionally participated in ventures for Yandex, ABBYY, Mail.Ru and Tinkoff Bank. If you want to develop a performance-focused mobile application for your business, then Heads and Hands could be your dream partner for sure.
76. Touch Instinct
TouchInstinct is known for making conclusive mobile encounters for Android, iOS and Windows. The organization has fabricated a heavenly standing among all application development organizations for conveying astonishing applications on schedule. As a credit to the company, they are recognised as the top iOS application development organization by their customers as the organization utilizes result driven methodology to assemble robust iPhone applications that convey high ROI. Touch Instinct's customer base incorporates Russian organizations (MTS, MegaLabs, Svyaznoy, Meduza) and worldwide market majors (Riot Games, Omnigon, Rumble, Squawk Surveys).
77. TechAhead
TechAhead is renowned as one of the most popular mobile app development companies in India that creates dynamic, innovative and interactive mobile applications on various platforms like Android and iOS. The TechHead team comprises of seasoned software developers who are constantly looking for new opportunities to showcase their skills. The organisation has a proven track record of delivering robust and feature-rich mobile applications at affordable prices. TechAhead could be a decent collaboration if you want to develop a scalable and result-oriented mobile application for your business.
78. Konstant Infosolutions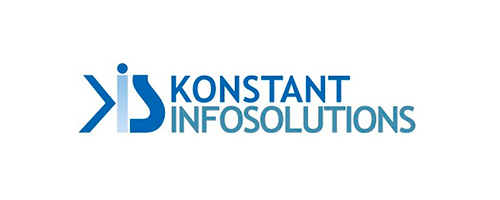 Kontant Infosolutions is an award-winning web and mobile app development company that comprises versatile software and mobile app developers who are capable of delivering best-in-class digital solutions for clients across the globe. The company has built complex projects without any flaws, that is why the organisation has caught attention of supreme brands like Nestle, NASSCOM, Seconds, Scholastic, Citrix, and Rawbank. Konstant Infosolutions is a leading Android app development company in the mobile market that is highly capable of building scalable, robust, and high-performing mobile apps for your business.
79. Fluper Ltd.

Fluper Ltd. is among the "Leading, Authentic & Committed" Web & Mobile Application Design & Development Agency having a successful, authentic track record of delivering 150+ Apps in span of 4 Years. Fluper provides authentic client testimonials with contact specific to every client's vertical or project in order to certify our experience and work. Surrounded by exceptional talent of 50+ Strategist, Marketers, Designers, Developers named Fluid Performers have led our presence in web & mobile across Globe.
80. BrancoSoft Private Limited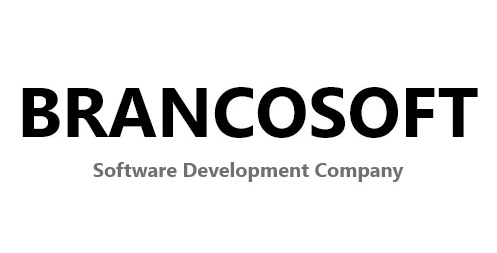 BrancoSoft is an established software development company with an enviable & proven track-record engaged in providing application development services, technology consulting and IT outsourcing solutions to clients worldwide. Started in the year 2011 as Thoughtwaver IT solution is a software development company with 50+ highly skilled IT experts catering result-oriented and cost-competitive solutions to SMEs across the world now rebranded to BrancoSoft. Being a premium partner for our clients, BrancoSoft holds the trust of over 370+ clients across diverse business verticals.
81. Next Big Technology (NBT)
Next Big Technology is one of the most top rated web and mobile app development companies. Established back in 2009, the company has successfully developed business-centric and high-performing software solutions for clients across the globe. The company has a versatile team of software programmers who always use the latest technologies and tools to create feature-rich websites and mobile applications. Currently, the company has 50+ professionals who possess various skills. NBT is located in Jaipur, Rajasthan, India. Being s leading mobile app development company in India, each team member knows how to work under pressured situations in order to complete a project in time.
82. Uplogic Technologies Pvt Ltd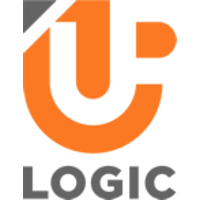 Uplogic is a globally renowned web, IT, and mobile app outsourcing company that provides excellent digital solutions for your business enterprise. The company has a proficient team of software and mobile developers who always look for new opportunities where they can showcase their skills and expertise in Digital products. Even if you are an enterprise or startup looking to take your first step into the digital world, the organisation helps you with cutting-edge solutions that will drive your business in the right direction. With the greatest respect for your individual requirements, the company offers tailor-made mobile solutions for your business.
83. AppSquadz Technologies Private Limited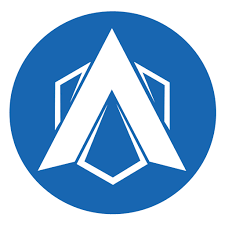 AppSquadz Technologies is one of the fastest-growing software development companies with a team of 50-250 employees who excel in Android app development, designing, iOS app development, digital marketing, AI, VR, IoT, and many more. The organization is committed towards providing user-centric solutions for your enterprise. Beside, the organisation is also recognised as one of the top 10 mobile application development companies that are constantly redefining the digital ecosystem by adding creativity in the software development. If you are looking for an IT firm that can produce customized mobile applications for your enterprise, AppSquadz technologies could be your one-stop solution.
Final Words
As the time is changing, more and more young app developers are coming into the market. Some of them are joining the pre-existing companies but most of them are starting their careers as freelance app developers and end up opening their start-ups. Now, not every start-up company turns out well but some do. This list consists of some companies that started their journey in the manner given here. You can rely on them as a client as the primary attribute you can expect from them is sheer devotion. 
Always remember to choose the right app developing company depending on the type of industry you belong to, and the amount you can invest. Market presence can be the other vital depending factor for you to choose a company. Once you have an app for your business, you can not only gain customer exposure but monetize it and gain revenue. The best way to check out the offers from these companies is to visit their official sites. You can get the contact details for most of these entities and talk with them in detail.